Hello,
I am launching the application Brazil Shaker 2014 - Clash of Fans for iPhone on May 12, 2014.
The principle of Brazil Shaker is to allow fans to express their emotions in real time during the matches of the Football World Cup 2014.
During matches, the user receives notifications of goals, red cards, penalties, inviting him/her to shake their iPhone to achieve the best score.
Each user plays collectively to help their team win; Brazil Shaker is the match of fans.
Here is a video of the app in action: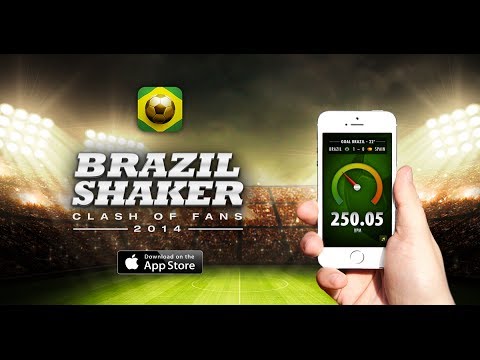 The website of the app:
http://brazilshaker.com
I now have a beta version available in exchange for the UDID of your iPhone. Please send me your mail, iOS version and iPhone model. And your Game Center id to battle with us !
I remain at your disposal for any further information you may require.
Sincerely,
Ludovic
marketing (at) saphirlabs.com