Available on the App Store November 12th and Google Play November 26th!
Pre-register today for bonus rewards!
http://pre.nbaallnet.com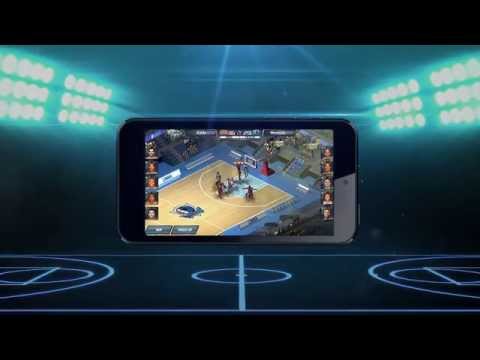 NBA All Net
Create your dream line-up choosing from over 500 NBA superstars from past and present!
Train and evolve players, unlock unique skills, and strategize to beat thousands of online rivals from around the world! Lead your team to victory and become the ultimate NBA manager!
The only strategic card game which combines savvy chemistry combinations of NBA players, multiple exciting game modes, endless live challenges, and realistic 3D matches!
Feel the excitement of the New NBA Season, free on your mobile device! NBA All Net, the power is in your hands!
KEY FEATURES
Collect 300 NBA Superstars: 30 teams and 500 players to choose from! Collect, manage, and customize a roster of up to 300 NBA players from past and present! Prove to the world you're an elite manager!
Create Your Dream Roster: Manage your teams' line-up, coaching style, and strategic decisions. Deck your players out in the best gear you can get your hands on. Play your cards right and you'll have a true dream roster on your hands!
Harness the Power of NBA Stars: Lebron James, Kevin Durant, Chris Paul, Kobe Bryant, Dwyane Wade, Shaquille O'Neal, David Robinson, Allen Iverson, Grant Hill, and Karl Malone just to name a few! Unlock your rosters' skills to ensure they reach their full potential!
Compete in Multiple Game Modes: Play through Legendary Matches experiencing historic moments in NBA history. Test your limits in Road to Glory, battle your way through tournaments, or compete in Ranked Matches!
Play Against Real World Opponents: Battle with live players around the world with a never-ending calendar of challenges! Earn your place on the seasonal leaderboard!