Please do not post the same thing multiple times. The board software automatically flags certain posts as needing moderator attention. This happens the most often for new users. I'm pretty sure this is made clear at the time you attempt to post. Posting the same thing over and over again just makes that many more posts the moderators have to weed through later. This makes us sad. Don't make us sad. If your post/thread doesn't appear, just wait a while. Don't post it again. If it hasn't shown up by the next day, then you can try again. I normally go through posts in the mornings, and try to check a few times throughout the day, but I'm not here 24/7. There will typically be a significant delay before posts are approved. Just be patient.
iBumpy Galaxy - Retro game FREE + InApp with 250 promocodes
Ivanovich Games today released iBumpy Galaxy 1.0 for iPhone and iPod Touch users looking for a wildly engaging challenge.
The iBumpy Galaxy app has a lot of cool and unique features that promise intense gameplay, awesome music and tons of addictive fun. To celebrate this launch, developers are offering the first planet with ten levels absolutely free, as well as a motivating promotion for the first 250 players to complete the first planet.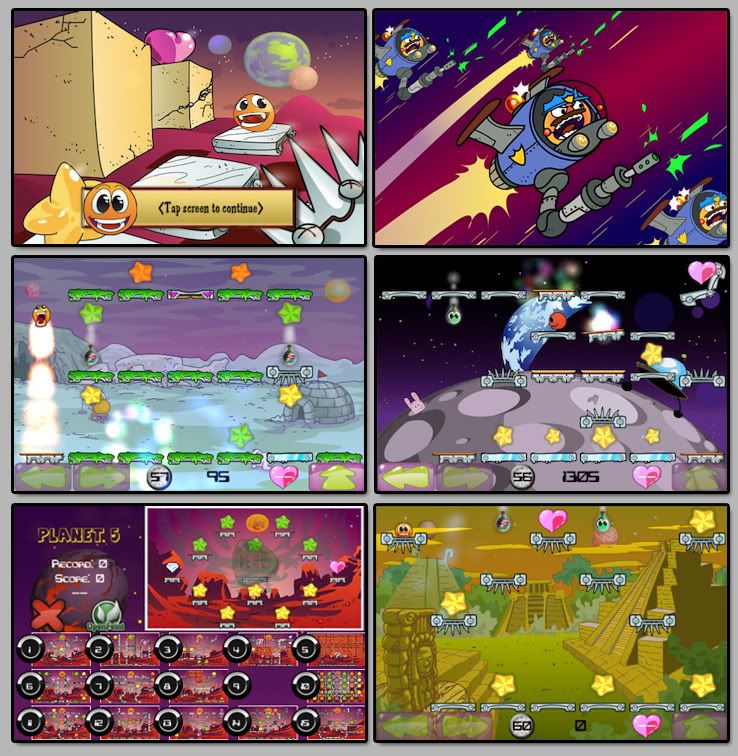 YouTube video:
YouTube - iBumpyGalaxy demo
Promocodes instructions:
Promocodes
iTunes FREE download link:
iBumpy Galaxy for iPhone, iPod touch, and iPad on the iTunes App Store