Auto Layout Magic - Tool to generate constraints for you
Hello everyone,
I am a software engineer, relatively new to iOS development. I noticed a pain point in using auto layout, so I built a tool to help generate the necessary constraints to make building screens easier! This is especially useful when you can't use stack views due to supporting iOS 8.
I'm not sure if something like this already exists, so I built it myself.
In theory this should enable you to build 1 screen in any size, and Auto Layout Magic will generate the necessary constraints to present the scene across multiple devices!
Check it out!
Video: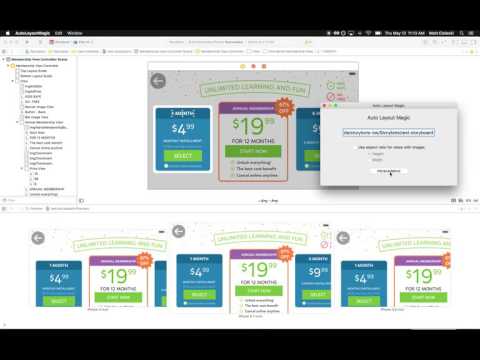 Github:
http://akordadev.github.io/AutoLayoutMagic/
This is my first open source project, so please give any feedback, or help out by making a pull request!
Cheers,
Akorda