Hey you all Puzzle Game Fans out there,
i-Life Mobitech has now released distinct puzzle games on Appstore.Both the games have been receiving good response till date.
So we are glad to announce that both the games [B]"5 in 1 Line & Scramble Twist" [/B]has been made free for iPhone and iPad for a limited period.
[B][I]Puzzle Games for iPhone and iPad[/I][/B]
[B]Scramble Twist for iPhone[/B]
Scramble Twist too is fun and challenging puzzle game. It is an ideal app for toddlers and adults alike to develop their logical thinking skills. It is an amazing way to keep everyone engaged for a long time.
[B]Mystery Features:[/B]
3 Game Levels – Beginners, Intermediate, Expert
Jumbled set of numbers, shapes and images placed in 3 X 3, 4 X 4 and 5 X 5 grid
[LIST=1]
[*]No Time Limit
[*]Score depends on the number of moves
[*]Place the numbers in ascending order (1-8, 1-15 & 1-24)
[*]Match the block of shapes with its respective color
[/LIST]
For further information about the game, Refer this app - [URL="
http://itunes.apple.com/us/app/scramble-twist/id551306447?mt=8
"]Scramble Twist[/URL]
[B]5 in 1 Line HD for iPad[/B]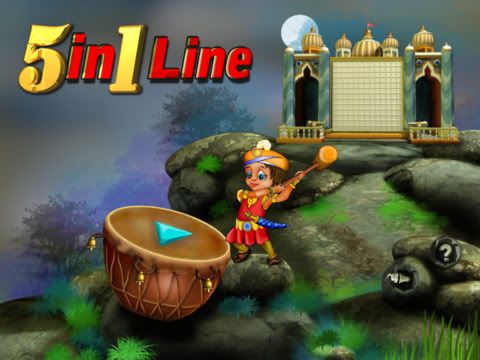 Play against the device or your friend, your strategy here is to win the game. Arrange the dice and beat your opponent within the given time. Apply your own strategy, place the dice and seize the opportunity. But watch out for the moves, your opponent can be equally smart as you are.
[B]The Stimulating Features:[/B]
[LIST=1]
[*]A set of characters and dices to choose from
[*]30 Seconds Time Limit to place a dice
[*]Game will restart if dice not placed within 30 seconds
[*]Engaging gameplay and pleasing graphics
[/LIST]
For further information about the game, Refer this - [URL="
http://itunes.apple.com/us/app/5-in-1-line-hd/id550404300?mt=8
"]5 in 1 Line [/URL]