Bang Bang Tennis out now for iOS and Android
iTunes Link:
https://itunes.apple.com/us/app/bang-bang-tennis/id1191420402?ls=1&mt=8
Android:
https://play.google.com/store/apps/details?id=com.razmobi.bangbangtennis
Youtube Trailer: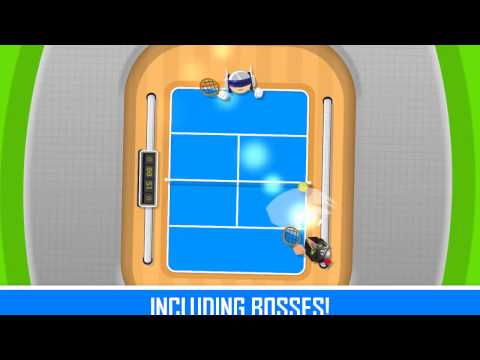 Get ready for some Bang Bang Tennis! Take on the world's best and become the Bang Bang Grand Champion in this fast paced Bash and Smash Tennis game for iOS and Android devices.
4 Game Modes included for hours of fun!
Single Game, Multi Player, Tournament: Bang Bang Grand Slam & Arcade Mode: Unlock the boss!
iTunes Link:
https://itunes.apple.com/us/app/bang-bang-tennis/id1191420402?ls=1&mt=8
Android:
https://play.google.com/store/apps/details?id=com.razmobi.bangbangtennis