Please do not post the same thing multiple times. The board software automatically flags certain posts as needing moderator attention. This happens the most often for new users. I'm pretty sure this is made clear at the time you attempt to post. Posting the same thing over and over again just makes that many more posts the moderators have to weed through later. This makes us sad. Don't make us sad. If your post/thread doesn't appear, just wait a while. Don't post it again. If it hasn't shown up by the next day, then you can try again. I normally go through posts in the mornings, and try to check a few times throughout the day, but I'm not here 24/7. There will typically be a significant delay before posts are approved. Just be patient.
Numberama. Doodle Puzzle is FREE For a Limited Time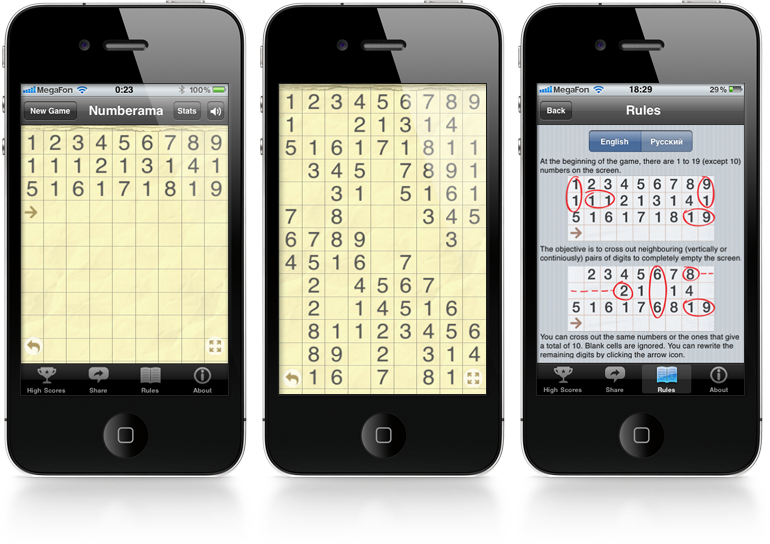 Numberama
is the good old puzzle and probably the best time killer, that was played in copybooks in universities and colleges at the 80-90's.
Students love it cause it's a perfect time-killer and it never get bored. You can play this game for hours untill you want to eat or sleep. Numberama looks a little bit hard for newbies, but the funniest thing is you can solve it in a couple minutes if you will think in two steps forward.
Customer reviews:
'Made my brain work again'
'Way better than sudoku'
'Fantastic game! It's a real Zen!'
'I've played it all the night till 8 a.m. Told my sister to download it and looks like I lose her
:)
Amazing game!'
Get it for FREE till the end of weekendYoutube video:
Impossible is possible. Numberama win - YouTube
iTunes link:
App Store - Numberama
Price:
FREE till November 20th.