Please do not post the same thing multiple times. The board software automatically flags certain posts as needing moderator attention. This happens the most often for new users. I'm pretty sure this is made clear at the time you attempt to post. Posting the same thing over and over again just makes that many more posts the moderators have to weed through later. This makes us sad. Don't make us sad. If your post/thread doesn't appear, just wait a while. Don't post it again. If it hasn't shown up by the next day, then you can try again. I normally go through posts in the mornings, and try to check a few times throughout the day, but I'm not here 24/7. There will typically be a significant delay before posts are approved. Just be patient.
[ FX Viz Scope ] - Music Visualizer
I wanted to let you know that we have just released our second iPhone app! Experience your music in a whole new dimension with FX Viz Scope, the new music visualizer from Phoenix Software. Take your iPod song library, turn on the music and be entranced by the hypnotic waveform visualization.
"Captivates your eyes with beautiful visuals... let your mind swim into the mesmerizing world of beautiful music... soothes your eyes the way your favorite music soothes your ears. Listening to music on this app is an entirely different experience of listening to music itself." -theAppleBites.com
Features:
✸ Smooth, highly-optimized visuals running at 60 FPS
✸ Familiar music player controls, enhanced by touch gestures to easily control the music player
✸ 13 vibrant color palettes
✸ 3 quality settings for optimal performance on all devices
✸ Numerous options to customize your experience
✸ Supports device speakers, headphones and accessory devices with remote control
Once you experience your music with FX Viz Scope, listening to music will never be the same. Get it now, and start seeing what you've been hearing with the stunning visuals of FX Viz Scope!
(Note: FX Viz Scope will not play DRM-protected songs due to iOS restrictions.)
Screenshots: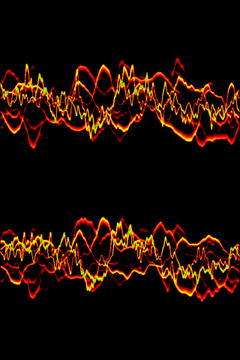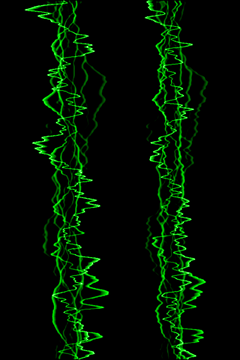 iTunes link [$0.99]:
http://itunes.apple.com/us/app/fx-viz-scope/id473487175?ls=1&mt=8
Product page
(with additional screenshots):
http://iphoenixsoftware.com/fx-viz-scope
Follow us on Twitter:
http://twitter.com/iPhoenixSW
Thanks,
Phoenix Software
Post edited by PhoenixSoftware on